The experience of climbing Mount Toubkal is unique and is one that you should not miss. The mountain is the tallest in Northern Africa at 13,671 feet (4,167 meters) in height. Toubkal, located in the center of the Atlas Mountains, is a renowned trekking peak that attracts thousands of travelers each year. While it is not as tall as its African counterpart, Mt. Kilimanjaro, it nevertheless presents a substantial obstacle to hikers attempting to reach the summit
A Toubkal climb may be precisely what you're searching for if you're planning a trip to Morocco in the near future and want to do something exciting. But first, here's all you need to know about the High Atlas.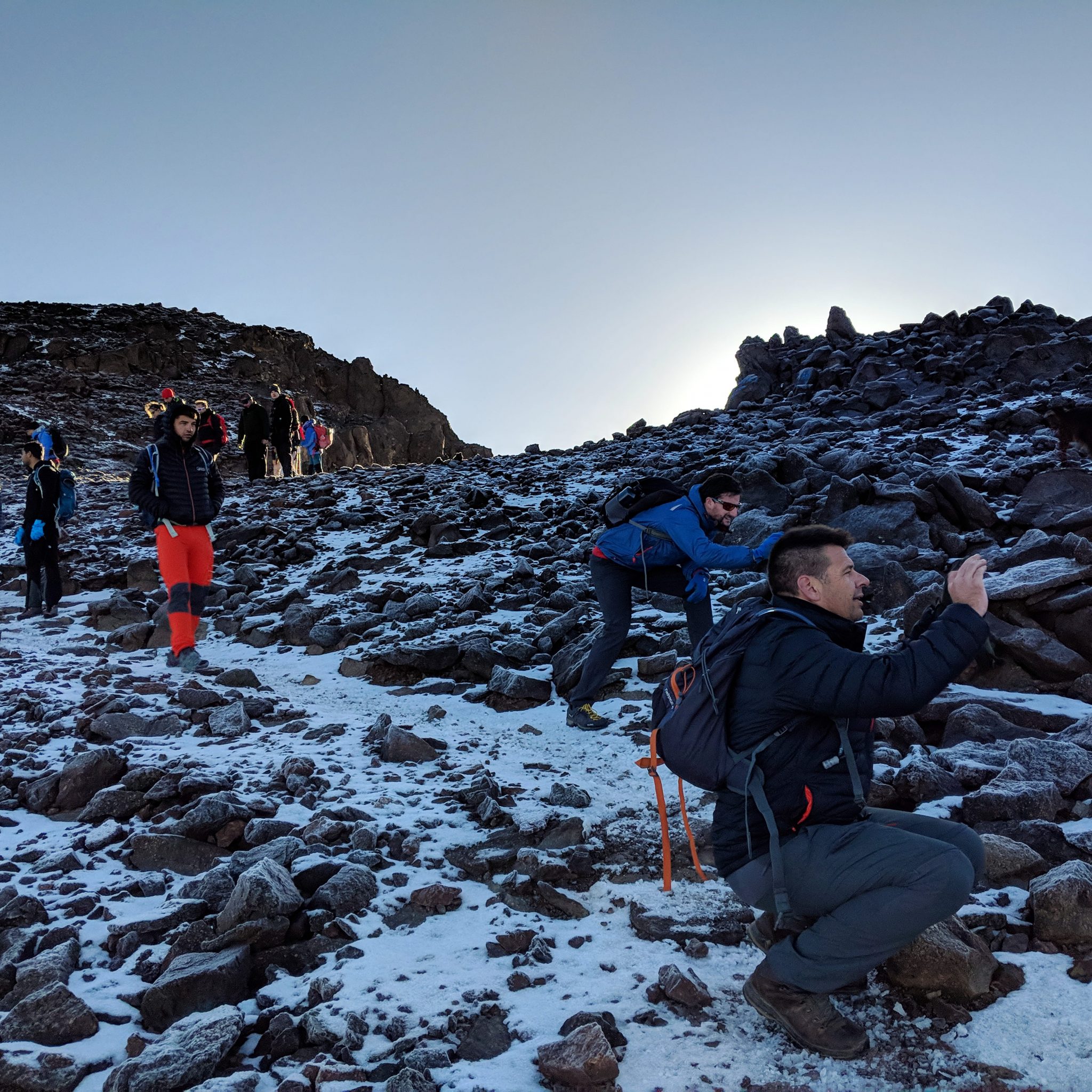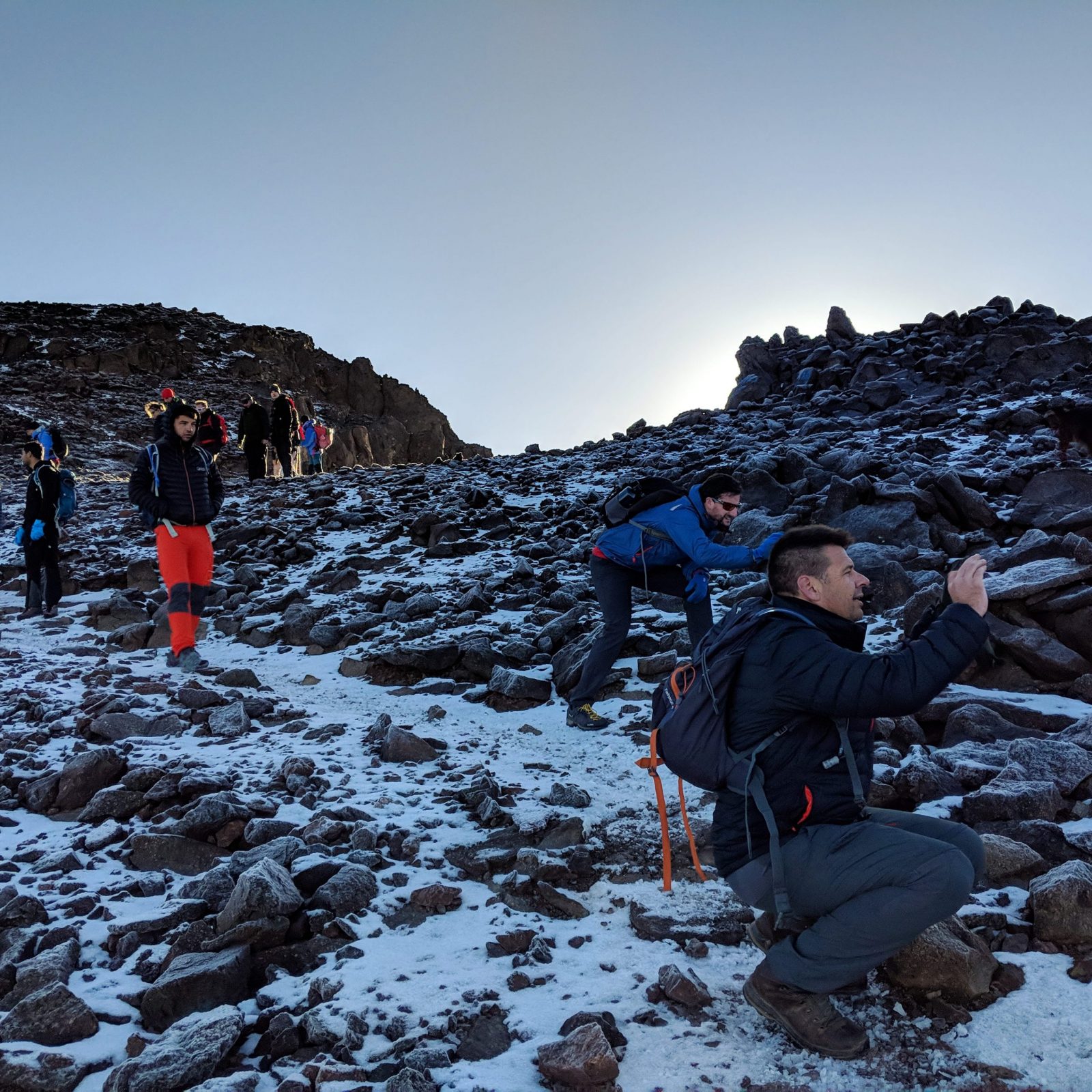 How long does it take to climb Mount Toubkal?
Generally, most of the adventures take 2 days and 1 night in the refuge. However, in some trips, depending on the Toubkal circuit, the trips can take up to three days and cover Berber villages, and the longest trip took six days to complete around the Toubkal mount. Travelers visit different summits on this trip, as well as Ifni Lake.In the heart of the Toubkal mountains, Lake Ifni nestles in a valley between the peaks of Jbel Toubkal, Ouanoukrim, and Ifni Dome. The lake was formed by a huge landslide that enclosed the valley.
The trip details can be found here
what to wear atlas mountains?
For trekking on Mount Toubkal, one of the most important items climbers take with them for Mount Toubkal is water-proof jackets. Wear base layers, a backpack, walking boots/shoes, walking socks, and a hat. Gloves and gaiters. however, if you need personal equipment we can rent out kits like sleeping bags, waterproof jackets, trekking poles, etc). When choosing your footwear our trekking boot guide will help point you in the right direction as will our sleeping bag guide when deciding which weight/warmth bag suits you.
When should I Climbing Mount Toubkal?
While Mount Toubkal can be climbed at any time of year, there are some months that are better than others. April and May in the spring give cool, moderate temperatures with no rain or precipitation, and September and October in the autumn tend to match those circumstances.
Morocco is a country that can encounter extreme temperatures, so choosing the right time of year to visit is important. The weather is at its best in spring (mid-March to May), when the country is lush and green, followed by autumn (September to November), when the heat of summer has eased. It can get particularly cold in the High Atlas Mountains, where snow covers the peaks from November to July. For this reason, we run our Mount Toubkal trips either in May or around September-October.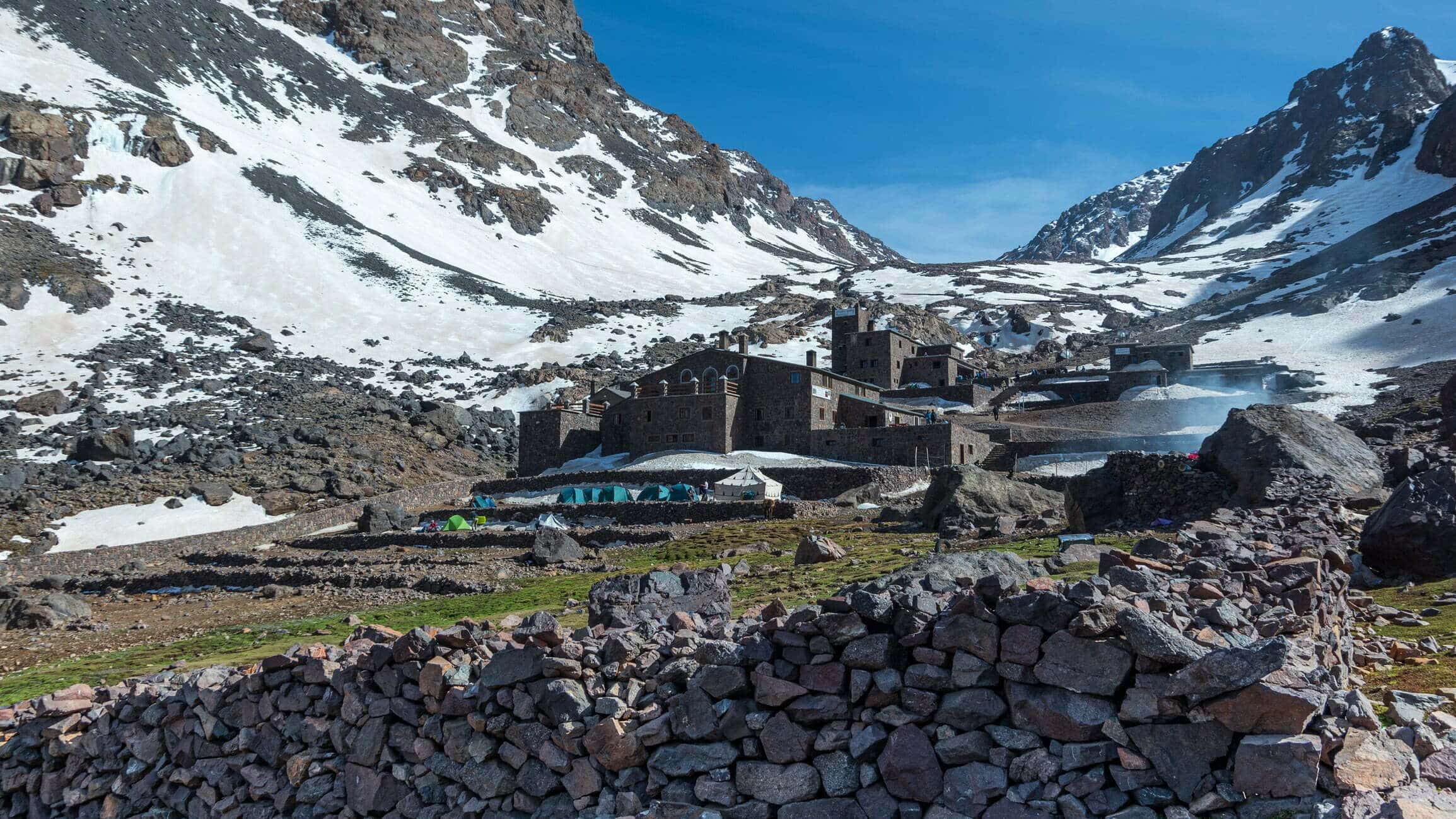 Do you need a guide to climbing Toubkal?
As part of Morocco's new policies, climbing Toubkal Mount requires having a certified guide during the trip. These policies have been applied since 2021.

Hiring a guide, on the other hand, has some great advantages, such as interacting with like-minded hikers on the trail and having someone show you the best route to the summit. A guided hike also increases your safety because you'll have someone who knows the mountain looking after you and checking on your health and well-being along the way.
How much does it cost to climb Mount Toubkal?
The cost depends on whether you choose the summer or winter option and how much time you plan to spend on the mountain. Here is a breakdown.
list of the prices of the tour
Note: When more tour participants take part in the tour, the price can be lowered by 20%.