EVERYTHING YOU NEED TO KNOW ABOUT THE MT TOUBKAL!
Mount Toubkal is a mountain peak found in Toubkal National Park in southwestern Morocco. With its height of 4,167 metres (13,671 feet), Toubkal is the highest peak in North Africa. It's situated in Morocco's southwestern region about 60 kilometers south of Marrakech, just part of the Atlas Mountain Range. A popular destination for climbers, it is the highest peak for over 2000 km.
As well as it's ever changing weather, Mount Toubkal s is also famous for its incredible views across the surrounding countryside(Dowar), attracting both experienced hikers and trekking newbies alike! If you'd like to climb Mount toubkal and experience the stunning highlands, here's how to do it …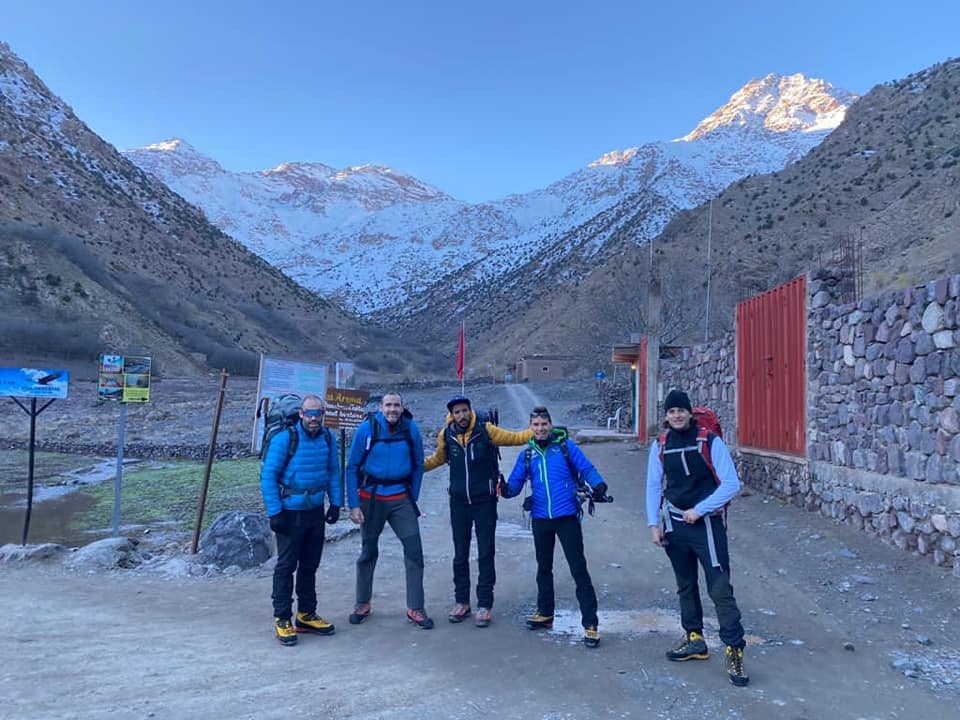 WHEN SHOULD I CLIMB MOUNT TOUBKAL?
The best months to climb Mount Toubal are April and May, and September and October.However If you are an amateur walker, then you should only Clim Mount Toubkal during the summer months (June-September). Snow is often seen at the summit all year round, however during winter months the mountain is likely to be thick in snow and ice, covering the paths and making the journey to the top extremely dangerous.
Prior to setting off you should always double check the weather forecast. A day in June and July may feel like a lovely summer's day at the bottom of the mountain, however by the time you reach the summit it can feel just like winter. The average annual temperature at the summit is below 0°! Therefore, it is so important to make sure you are fully prepared before setting off. Check out our Adventure Journal post, What Do I Need to Climb Ben Nevis, for a full list of packing essentials!
Also, avoid trekking to the summit of Mount Toubkal alone, ensure someone knows where you are going, what route and when you should be back and finally make sure you register your mobile phone or email with 999 for text messages (more information on this can be found HERE).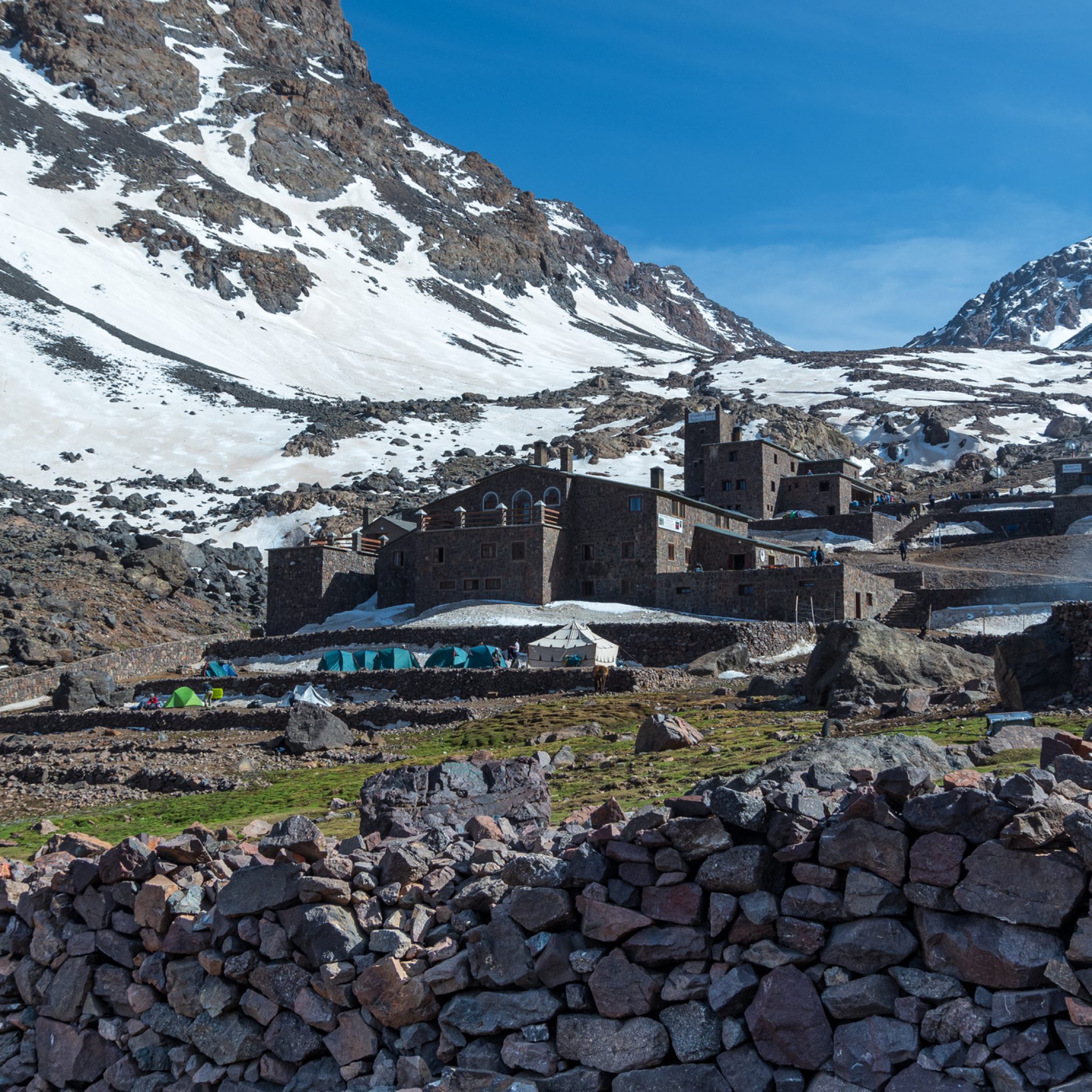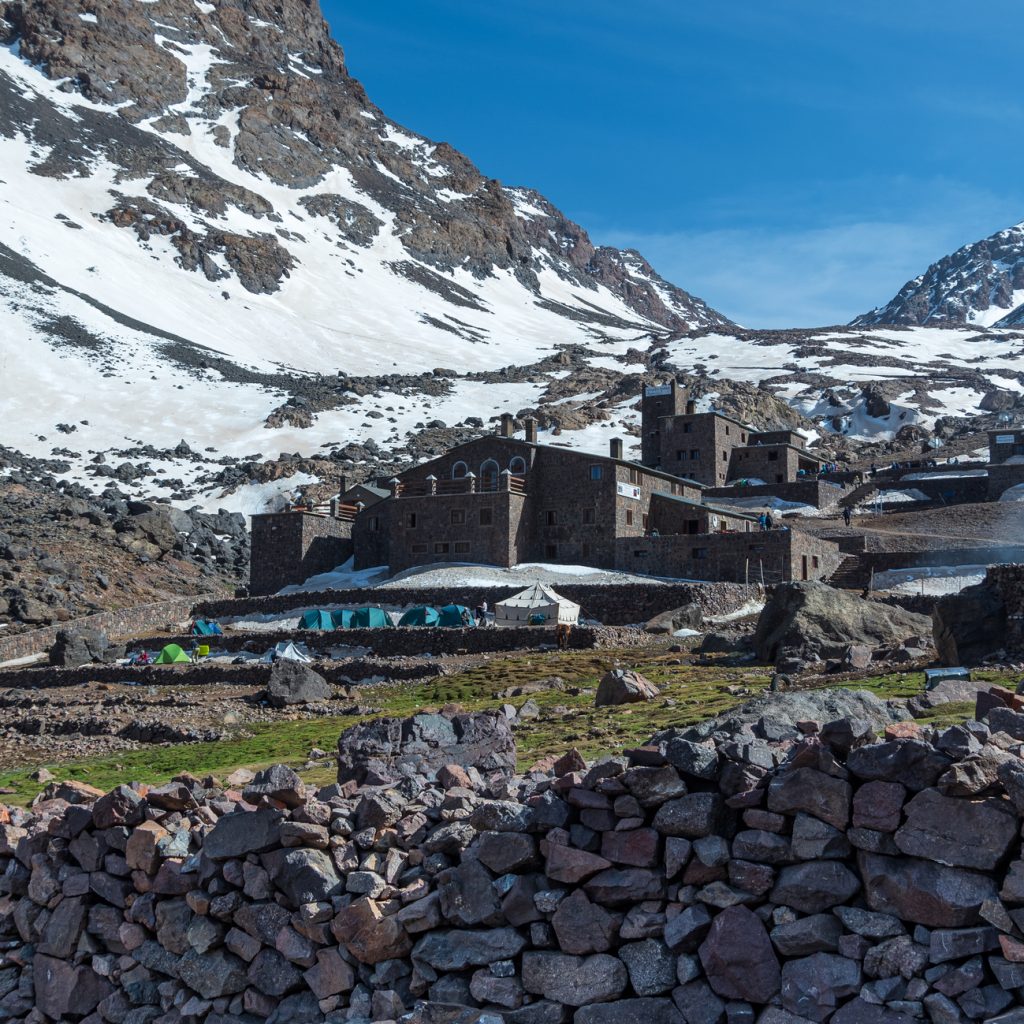 WHERE IS MOUNT TOUBKAL?
Mount Toubkal is located near Imlil village , The peak is situated 40 miles (60 km) south of Marrakech in the High Atlas (Haut Atlas) , and is part of Parc National du Jbel Toubkal
WHAT ROUTE SHOULD I TAKE TO THE SUMMIT?
There are two main routes to the top of Mt toubkal both varying in the difficult,The Mountain Path is the route taken by the majority of visitors is Imlil valley Path, Whilst The Lac Ifni route is a much more challenging invloing long time disctence and long scramble along the traverse of the arete.
The Ifni Lac route is challenging, but spectacular route involves 1506m of ascent and a total walking distance of 17.5km. This is a tough ascent – and should only be taken by experienced trekkers.
We highly recommend trekking to the summit of Mount Toubkal via Imlil Valley.
Climbing Mount Toubkal via Imlil Valley
Typical Itinerary
This itinerary follows the most common route to Toubkal on the South. We highly recommend itineraries that build in one or two more days for acclimatisation.
Day 1: 
Arrive or be in Marrakech, drive from Marrakech to Imlil in the morning
Trek to Refuge Camp and spend the night
Day 2: 
Trek to Toubkal via South Side and descend via South Side
 Return to Imlil then Marrakech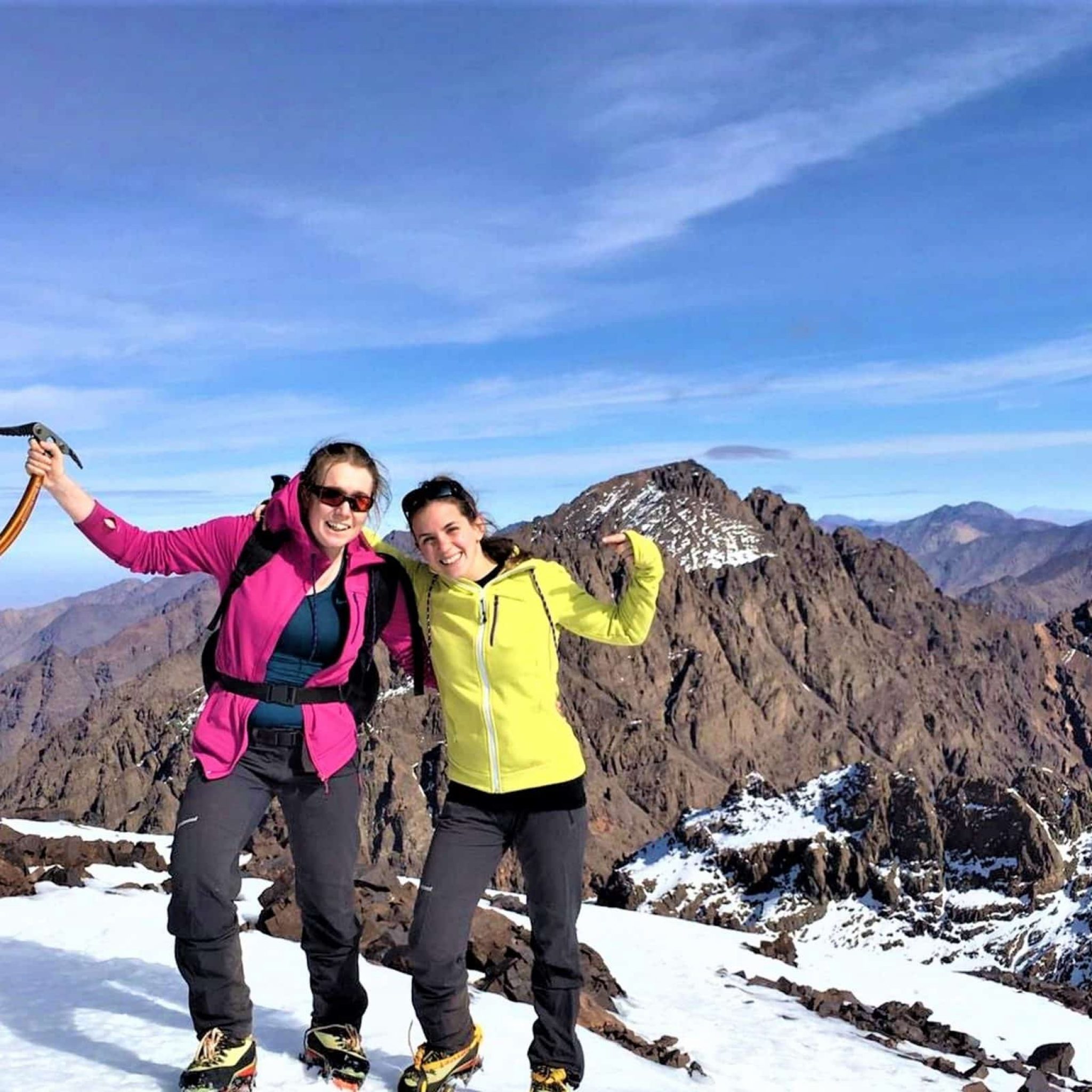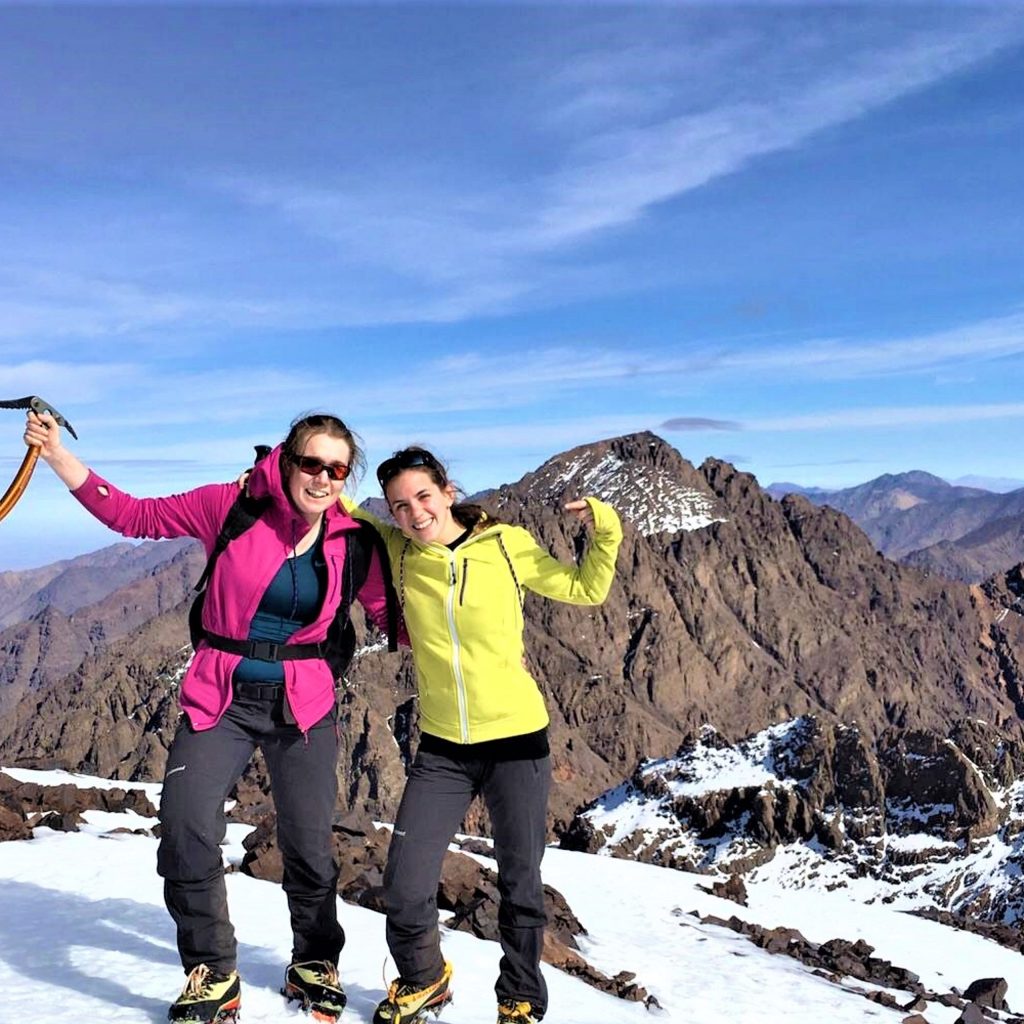 The Route
The Imlil valley Route is taken by the majority of visitors because it much easier and have 3 phases
The First Phase: From Imlil Valley 1340 meters to Chamharouch 1506m of ascent most of the route is normal and easy.
The Second Phase: From Chamharouch to the Refuge 3207 here you will stop for lunch which will be prepared for you. After, you will carry on walking uphill to the refuge where you will spend the night. It will take around 5 to 6 hours walk. The road here is not that difficult also very easy.
You will feel like you have accomplished half of the adventure when you arrive in the refuge, where you will meet other travelers from different countries. After dinner, we recommend preparing your gear before starting the journey to the summit.
There are two Mount Toubkal Refuges. There is Les Mouflons and Cabine Alpine Fancais (CAF). The Les Mouflons is named after a deer (Mouflons) found in the Atlas Mountains. Cabine Alpine Francais is also called the "Neltner", named after Mr. Louis Neltner, a geologist, and mountaineer. You are able to book both refuges online in advance.
The Refuges' are by no means luxury, but they do the job. They are dorm style and have shared bathrooms.
It is always a good idea to bring some snacks of your own, as the Refuges offer very basic food. Take advantage of your time in Marrakech and purchase some delicious dried fruits and nuts.
If the weather is good and you have camping equipment, it is possible to camp outside the Refuges.
Clothing
Thermal baselayers (temperatures decrease in higher altitudes)
Lightweight waterproof jacket
Fleece jacket or warm jumper
Trekking trousers and shorts in Summer
Socks
Good trainers for valley treks / to wear after a days hiking
Mid-weight hiking boots
Lightweight thermal or fleece gloves
Sunhat/warm hat
Sunglasses
Gear
Head torch and spare batteries – the summit push usually happens before sunrise!
Personal lock (for unattended bags)
Water purification tablets or water filter
Trekking Poles
4 season sleeping bag (winter), or light 3-season sleeping bag (summer)
Water bottle
Soft Sided duffel bag (50-80 liters) – carried by mules. If trekking independently, then a 50-60L backpack.
Lightweight day pack
Toiletries and First Aid
Sunblock for body and lips
Antibacterial hand wash
First aid kit: antiseptic cream, diarrhea treatment, throat lozenges, painkillers, plaster and blister treatment, hydration salts, insect repellent
Other Items:
Toilet paper
Sleeping bag liner
Therm-a-Rest (cushion for sleeping bag) – optional!
Camera
Pen knife (keep in hold luggage when traveling)
Repair kit (thread, needle, duct tape)
Winter Trekking Gear 
Ice axe – straight handle (60-70cm)
Crampons – and hiking boots that can fit crampons
Waterproof hardshell jacket
Waterproof, lined trousers
Gaiters
A warm synthetic or down jacket
Gloves (inner thin and outer thick pair)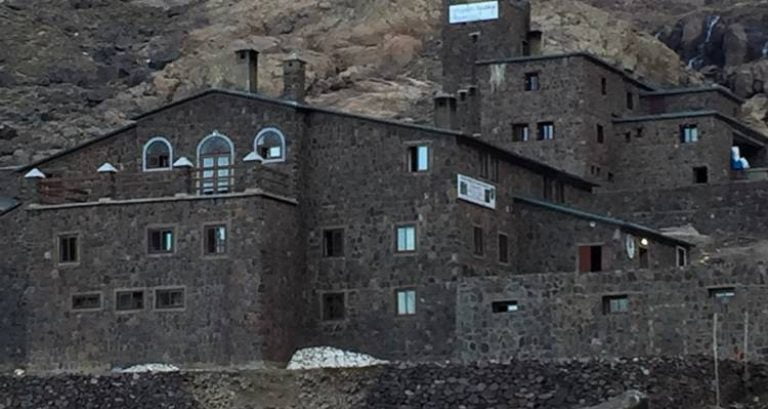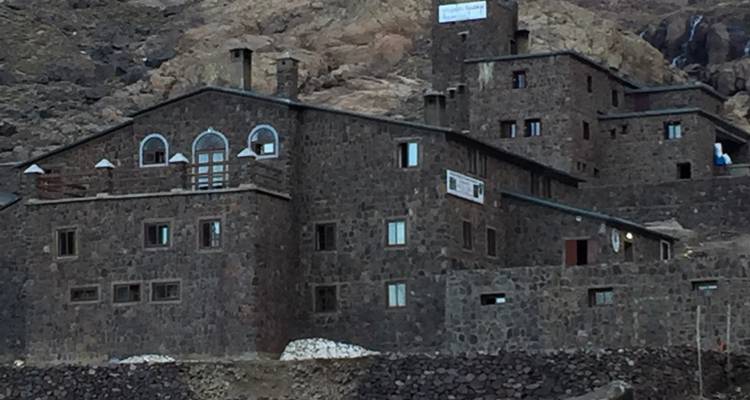 Following dinner, you meet your guide and arrange tomorrow's starting time
Note
 It depends on the season and better. Getting to the summit at the right time is crucial, because if you go early, it will be too cold, and you won't be able to stay for more than 20 minutes, which means you will miss the sunrise. 
The claim of tomorrow feels conformable to you as you sleep early
The Final Phase: From the refuge to the summit , As soon as you wake up early, you eat your breakfast. It's better not to eat heavy food that will make you dizzy. You take your backpack and water and stuff to take pictures.
You leave the refurege in dark time (in the snow times you have to make your  shoes very well in a better and guide gonna help you)and then you listen to your guide advice and step by step because there is an upside there and stones 
Having a positive outlook and expectation that you will reach the summit, my advice as a professional guide is to walk slowly at first, but if you see your guide going faster, ask him to slow down. After 30 minutes on the path you will reach a place with a lot of stones. You need to take a few minutes to breathe (3-4 minutes)) When you stop for long periods of time in the winter, your blood will be cold and you need to drink lots of water during the rest time. Then you continue to the path until you reach a point called (Asaghli) where you find a small upside that takes 10 minutes to climb, so I advise you to watch in front of you and be cautious, and then you reach point 2 (Tizi).
Taking a little rest and taking a picture, walking for 10 minute until you can see the summit above you, your feeling now is great and happier.
 As you walk toward the edge of the last dangerous challenge place, you must pay close attention and go straight ahead, keeping yourself far from others. Once you pass this place, you finally reach the summit, where you rest and feel like you have won, and you become a successful adventurer.
As a suggestion, if you are taking pictures, stay in the center and see the sunrise with beautiful views. It is available only in North Africa. If you stay on the summit for 10 minutes in the winter and 20-25 minutes in the other months, you will be able to see Ourzazate city and Marrakech's light.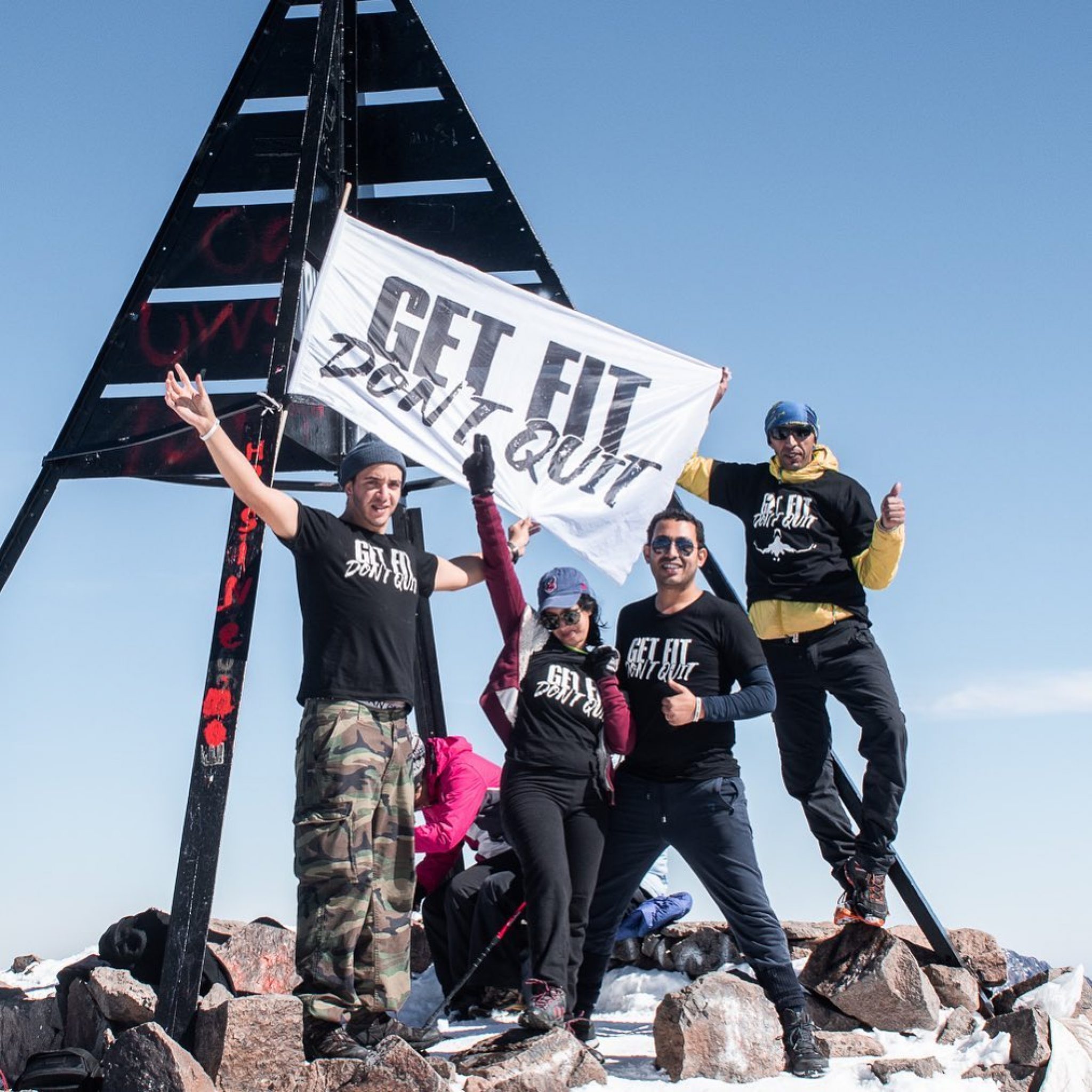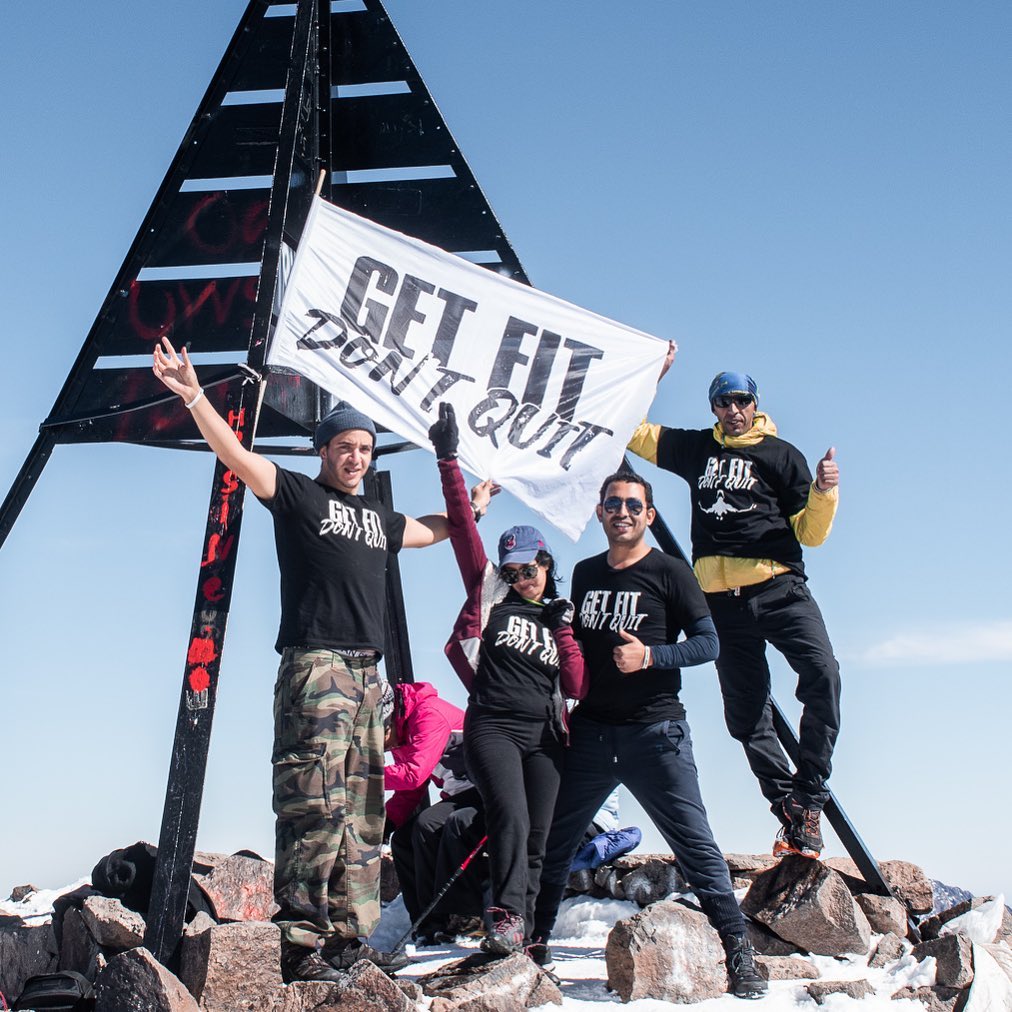 After returning to Tizi Point, there are two routes: there is a nearby place, which is very close to the Refige, but it is much more dangerous. For this reason, we recommend taking the other path, which is a little farther away, but is much safer as the stones don't fall very often, so you don't have to pay attention so much. Also, don't ski because the cold ice is not skateable, so just walk, don't spend too much time walking. 
Then when you arrive at the refuge (9-10am), you rest a little and collect your things. It is best to take a little time to collect your things and then decide if you would like to eat lunch in the refuge or on the trail. Afterwards, you walk through Chamhachoch and drink a Moroccan cup and see the white store, and then you see the path and you feel a good go back feel toward reach hard good but with work everything I'd checked the you arrive art you strategy point and my experience.